what's on your mind?
These frequently asked questions will help you clear the doubts. If you don't find what you are looking for, contact us.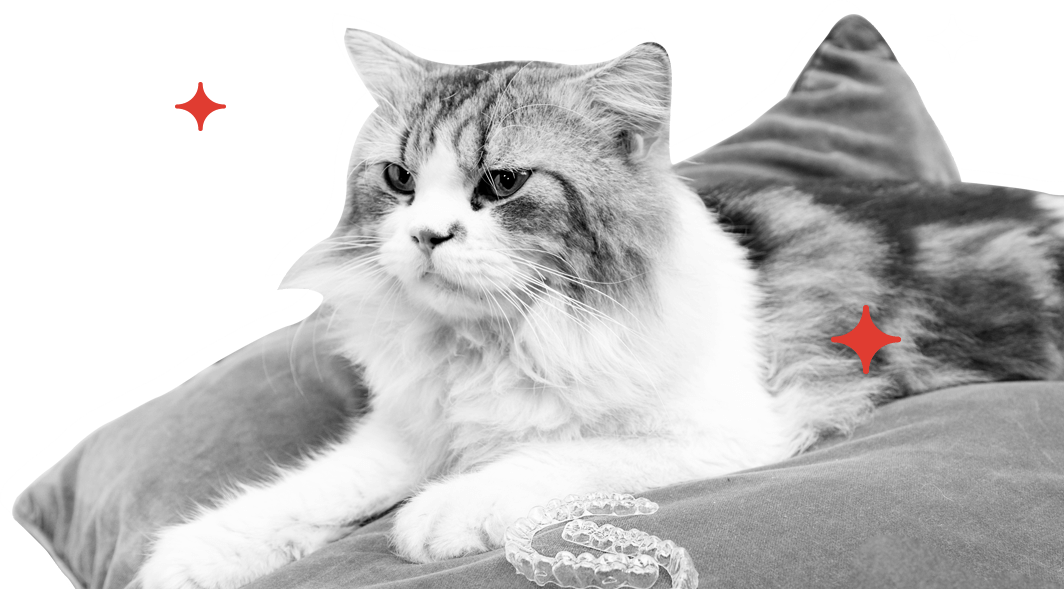 about the aligners
what are toothsi aligners?
A new, easy and a painless way to align your teeth. They give you a new smile, straighten your teeth, resolve tooth gaps and a lot more.
how do the toothsi aligners work?
We create multiple sets for your upper and lower teeth. When you put on the aligner, it moves your teeth into the desired position. From here, they get to work.
why do I need aligners for both my upper and lower teeth if I only want to change one?
Your bite requires the support of both your upper and lower teeth. Only then does it settle perfectly. We have to consider crowding, open bite or gaps between teeth while deciding on a treatment plan. That's why even if the problem persists only in the upper jaw, the lower jaw needs to be aligned accordingly. If we ignore the other half, the problem could escalate the issue concerning the positioning and bite of your teeth.
during the process
how long does a typical process last for?
We don't rush our procedures. The shortest time is 5 to 6 months. It depends on an individual's teeth requirements. All of this is decided by our senior orthodontists.
do I have to visit an orthodontist office during my treatment?
The treatment is monitored by orthodontists remotely. You can always reach out to our experts in case of concerns.
will someone be checking in on me during my treatment?
Absolutely. Toothsi pros will be constantly in touch with you right from the first session to the very last assessment.
what is an Impression kit?
It is a kit that allows you to make a 3D model of your teeth by yourself. These impressions help our orthodontists make your smile plan.
how do I take the impressions?
Taking impressions of your teeth is quite simple. This video will tell you everything you need to know.
what happens after I send the impressions?
Once we receive your impressions, our team of expert orthodontists get to work. They will make your smile makeover plan using the impressions you send.
how do I know when to switch aligners?
We will give you a schedule to follow. Also, we regularly remind and inform you about the break and shift in the plan.
can I talk with the aligners clearly?
if I am sick, should I keep wearing my aligners?
Your aligners won't affect your health. But, if you feel uneasy wearing them while you are sick, do take them off. Especially, when you feel like throwing up.
No, you can't. Your orthodontist has planned your treatment. Consult us before you take any such steps
what if I lose an aligner?
Order a replacement from us right away.
what happens if things aren't improving as promised?
We will tweak the wear-time and duration to improve efficacy. Which is why it is crucial that you follow all instructions to the T, so as to allow toothsi pros to guide you accurately.
do I have to wear a retainer after treatment?
Yes, you have to wear it after the treatment. Wear it 24x7, except while brushing and eating meals — follow this for 3 months. Post this, wear it only before you go to sleep. We provide the first set of retainers. They will last you for 6 months. After that, you can easily purchase it from us.